By Jordan Barnes
March 9th, 2021
"The responsibility is to keep pushing it forward, and not relying on the same old gimmicks. You have to push it forward." – Jay-Z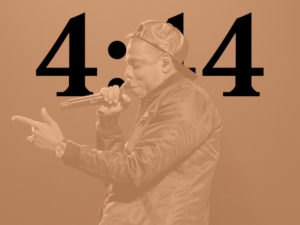 In the summer of 2017, Jay-Z released his thirteenth solo album 4:44. In his first project since 2013's Magna Carta Holy Grail, the Brooklyn-born rapper touches a plethora of topics detailing his growth as a husband, father, and man. Most notably, Jay-Z discussed the avenues he used—and missed out on—to become the business mogul that he is today. In The Story of O.J. he raps, "Financial freedom my only hope…I bought some artwork for one million. Two years later that s— worth two million. Few years later that s— worth eight million." Lines like these and others where he expresses disdain for not purchasing a $25 million building in, what would become, the affluent Dumbo neighborhood in Brooklyn back when it was about $2 million, would add to the entrepreneurial tips the rapper is on record stating.
This investor mindset was put on display two years earlier in 2015 when Jay-Z headed a diverse group of musical artists in purchasing Tidal, a music streaming platform, for $56 million. His vision was clear; Change the current payment and power structure of the predatory music industry as it pertains to the artist. 
"I try to work with brands that have some sort of partnerships there. I don't do one off deals, but try to work on partnerships." – Jay-Z
Billionaire CEO of Twitter and Square, Jack Dorsey, has been linked to Jay-Z in the past (see: yacht in the Hamptons). The duo recently made waves when they donated 500 bitcoins (about $24 million) to a new cryptocurrency initiative they created that will back businesses developing bitcoin-based technology. The first companies involved are based in Africa and India.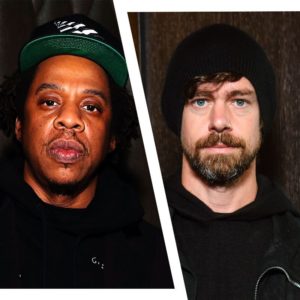 Fast forward to March 2021, Twitter and Square CEO Jack Dorsey and Jay-Z finalized an agreement that includes the $297 million sale of the majority of Tidal to Square, as well as making Jay-Z a board member of Square. Following the sale, the artist tweeted, "I said from the beginning that Tidal was about more than just streaming music…Artists deserve better tools to assist them in their creative journey." In his own statement on Twitter, Dorsey rhetorically asked, "Why would a music streaming company and a financial services company join forces?!" The answer echoes Jay-Z's sentiment; Finding new, innovative ways to support content creators' work. Square has been extremely successful in the innovation and change of the cashless economy. Much like the newest feature of the Square Cash App, which empowers consumers to buy/sell stock and Bitcoin. Dorsey looks to match that level of innovation and success with Tidal. 
"Don't ever go with the flow. Be the flow." – Jay-Z
With the amount of competition that it faced, Jay-Z's Tidal venture failed to live up to it's hefty expectations, but it was far from a failure. While consumers failed to see the justification of the premium price point, artists valued the platform for the genuine respect that was shown to their work. So what can we expect from a partnership between a fintech company and a seemingly, failing entertainment streaming service? Interim head of Tidal, Jesse Dorogusker proclaimed, "Together, Tidal and Square will be music-obsessed and artist-focused while we explore new artist tools, listener experiences, and access to financial systems that help artists be successful." 
In the cryptocurrency community, a new type of cryptoasset has exploded into the market. NFT or Non-Fungible Tokens are entries on a blockchain. This blockchain technology is made of the same DNA as other cryptocurrencies such as bitcoin. Bitcoin, however, is fungible; Meaning one coin is the same as any other coin, including the value. An NFT is non-fungible, so each token represents specific, and most importantly, different or rare things. These tokens are attracting collectors and artists alike. In February, NBA Top Shot, a company that uses blockchain technology to house official NBA highlights (Think digital trading cards), hosted the sale of a Lebron James Dunk highlight for $208,000. 
For Artists, the tokens create a new and exciting way to sell digital media. Visual art, albums, singles; all of the possibilities haven't been thought up yet. Only time will tell whether or not Tidal and Square will tap into this reasonably new blockchain technology. But one thing is for certain; we can be sure to see a disruptive change in the coming months.