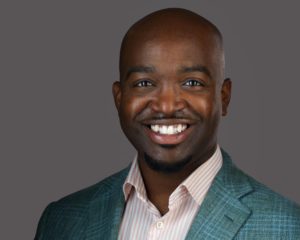 By Doug D. Sims
Dexter D. Evans, Muskegon Heights High School 06/07 Drum Major shares his experience with the statue installation and provides insight into the legacy of drum majors within the Muskegon Heights community. He shares that he first heard about the installation through social media and was tagged by family members and others in the community to provide information about drum majors who had attended Muskegon Heights. Being a drum major himself, he felt a deep connection to the statue and its representation of the importance of leadership and community within the marching band.
Evans also discusses the pride that being a drum major instilled in him and the importance of understanding the legacy of those who came before him, such as Alexandria Burrel, Olden Pennington, and Keenia Simmons, as well as those who followed in his footsteps, like Charde' Johnson and Anthony Wyrick. He also praises the work of his former band director, Mr. Robert Moore.
Memories and emotions shape our lives, and community bands bring people together, like sports teams. Te Smith, Darren McCall, and Blois Simmons, Jr. are praised for their musical prowess and mentorship. Music cultivates togetherness and community pride. A statue installation in Muskegon Heights warrants thoughtful consideration and would add to the cultural history of the community.
In his final statement, Evans hopes that the installation of the statue will be a catalyst for positive change in the Muskegon Heights community and encourages both officials and community members to take charge in improving the city. Evans is currently the director of development for the National Museum of African American Music in Nashville, TN, and is a philanthropist, educator, and organizer.