Shaquille O'Neal spoke about his new role and his vice president, Allen Iverson.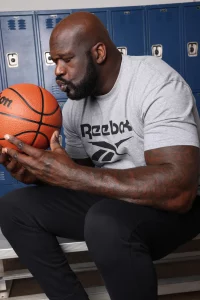 Shaquille O'Neal, the popular former NBA player, has recently been appointed as the President of Reebok Basketball, a legendary sports brand. O'Neal's historical connection to the brand from 1992 has made him a perfect fit for the role.

He expressed his passion and his main objective, which is to restore the brand to the top tier of the basketball market. He also mentioned that he will be responsible for strategy, product development, and connections between the brand and young athletes. Furthermore, he highlighted his capability of making connections, which he sees as a valuable asset for player partnerships and development. Allen Iverson, also a former NBA star, has been appointed as Vice President for Reebok Basketball. Iverson has a deep connection with black culture and basketball, making him an ideal fit for the position.

Together, O'Neal and Iverson will lead the brand's recruitment initiatives and foster athlete activations to bring in a new generation of basketball players.