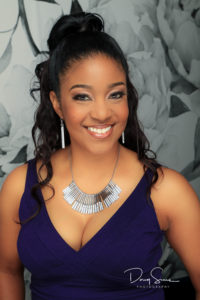 By Shanika P. Carter
April Ruiz will be the first to tell you that she had no desire to work in education. Coming from a long line of educators, including her mom who taught for 40 years, Ruiz, who grew up in the Grand Rapids school system, says that she saw the stress in her family of educators who were overworked, underpaid, and unappreciated.
"Even though I never wanted to go into education, I always ended up in education capacities," says Ruiz. With a wide array of experience gained over the years, from a strong math and science background to dance instruction, Ruiz took on the requests to assist others with tutoring as a hobby and side hustle. The referrals grew, resulting in Ruiz starting a tutoring group at church.
Starting her tutoring services in 2003, one of Ruiz's learners suggested the idea of turning her talent of tutoring others into a business, which led to the establishment of Mosaic Masterminds. With Mosaic Masterminds, which started at her grandparents dining room table while she was in college, Ruiz serves as CEO and Lead Mastermind.
Ruiz and her team of "masterminds," help learners of all ages, from children to adult learners, in individualized services and experiences. Although there are other tutoring services in the area, Mosaic Masterminds is different, according to Ruiz, adding that even in the curriculum that is offered by the individual mastermind and the free autonomy in choosing the proper modes of education used in tutoring their learners.
Just like the name Mosaic implies which "came from my desire and vision to be diverse," says Ruiz, her team of tutors are just as colorful and diverse in their backgrounds and experiences. Ruiz's team is made up of 32 masterminds; there are five languages across the board, with international and domestic expertise from both professional and personal living experiences.

"I want to be the reflection to the world of tutoring a vast array of learners," Ruiz says, adding that her masterminds take part in her vision for the sheer love of teaching.
Holding a bachelor's degree in international business and an MBA, Ruiz points out how persistence has played a big role in her journey. This is particularly the case in her own educational journey, as she navigated though a variety of universities and fields as she took the time to figure out the direction her life would take. Today, she also takes on the role of Adjunct Instructor, continuing to reach and help more students through education.
With Mosaic Masterminds, Ruiz is also looking forward to partnering with more nonprofits to open the doors to reach and offer more tutoring support. Some of the partnerships that have already been established in the community include those with Endless Opportunities, Our Kitchen Table, STEM Greenhouse, and Better Wiser Stronger (BWS).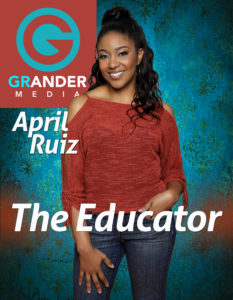 In the end, Ruiz envisions Mosaic Masterminds becoming a household name and becoming known globally. "I think it's a beautiful thing to connect the world through education."
Mark your calendars for the upcoming Mosaic Masterminds' Annual End of Summer Celebration on Saturday, August 12, 2023, which is open to the public. It will take place at the Kentwood Activities Center (355 48th Street) from 12:00 pm – 3:00 pm.
For more information, visit: https://mosaicmasterminds.com/