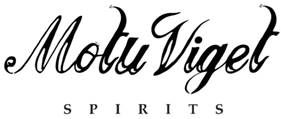 GRAND RAPIDS, Mich)—Motu Viget Spirits – the first Black owned wine and spirits company based in Grand Rapids, Michigan – has seen success in its first two years of operation. Founded by serial entrepreneurs Jamiel Robinson, Jonathan Jelks, Andrea Wallace and recording artist Willie 'Willie the Kid' Jackson in 2019, the company has grown from a local favorite to a nationally recognized brand practically overnight. The company's name is derived from the City of Grand Rapids' official motto 'Motu Viget' a Latin term meaning 'strength in movement'.
Motu Viget worked with Michigan's largest and most-awarded winemaking company, St. Julian Winery in nearby Paw Paw, to develop their signature 'Motu Viget Brut' which is available regionally in stores within the upper Midwest and nationally online. In autumn of 2020, Motu Viget expanded its footprint with a deal securing 60 placements in one of the country's largest grocery retailers Meijer Super-Center Stores. 
"We are excited about the continued growth of our company," says co-founder Jamiel Robinson. "Our expansion into over 200 locations was a highlight for us in 2020. Now we are seeking to build on this momentum."
When asked why the Grand Rapids natives chose to partner with St. Julian, co-founder Jonathan Jelks stated "We are excited to work with a heritage company whose legacy is over 100 years old to create our wine and spirits company. St. Julian is a long-standing family-owned business, highly decorated in the industry, that uses 100% Michigan sourced products. As Michiganders, we identify with that sense of pride."
What makes Motu Vignet different from any other? "It's access and affordability," Jelks admits. "We want to produce the highest quality adult beverages that are accessible to everyone, in celebration of love, community, entrepreneurship, hard work and, of course, a great party."
Motu Viget is excited to release two new products in collaboration with St. Julian the summer and fall of 2021.
The family-owned St. Julian, Michigan's oldest and longest-operating winery, was founded in 1921. In addition to its winery in downtown Paw Paw—where they produce award-winning wines, sparkling juices, spirits, and cider—St. Julian operates tasting rooms in Dundee, Frankenmuth, Troy, Rockford, and Union Pier.