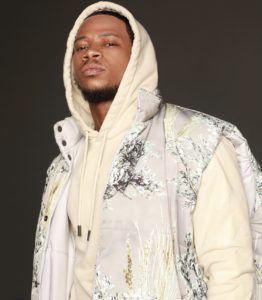 SAN FRANCISCO, CA (December 18, 2020), EMPIRE is pleased to announce that R&B singer & platinum-selling songwriter VEDO WINS as his blazing hot single, "YOU GOT IT," garners RIAA GOLD CERTIFICATION just nine (9) short months after its release. The song also enjoys the accolades of landing on both
The NY Times
' and
Tik Tok's
2020 Best Of lists and marks Vedo's first career entry on the Billboard Hot 100 chart (#87). "You Got It" is the stand-out single from For You, Vedo's debut project on his New Wav Music Group/Island Prolific imprint with EMPIRE. Both the album and single are available across all DSPs and on sale at iTunes.
While the original races up the radio charts (currently Top 20 at Urban AC Radio), the Michigan-born, Atlanta-based breakout star reinvents the hit song with a remix featuring his EMPIRE brethren Young Dolph and Money Man. This new single continues the theme of celebrating women everywhere while offering a different perspective from the guest lyricists. Listen to the remix HERE.


"Wow! That's all I can say. I am so honored to have received a gold certification and have Young Dolph and Money Man bless this track. It's been quite a ride from competing on The Voice to getting to a place where I can see the fruits of my labor, but I wouldn't change a thing," states the crooner Vedo.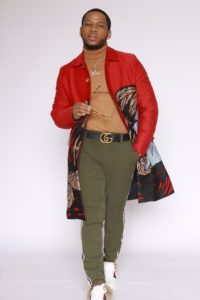 ABOUT VEDO
Vedo is a platinum-selling songwriter and has now, as an R&B recording artist, struck gold with his own Billboard Hot 100 breakout hit "You Got It," released on EMPIRE. After amassing over 145 million global streams, he partnered with Amazon Music for the remix of "You Got It," featuring Ty Dolla $ign, and has seen accolades as one of the best songs of 2020 (#9) from The New York Times. In addition to Ty Dolla $ign cosigning Vedo, he has also attracted Money Man and Young Dolph for blockbuster remixes. The Benton Harbor, MI native came to prominence at 19 years-of-age when The Voice called him to compete. With Usher in his corner, Vedo emerged in the Top 12 during Season 4. In 2015, he unveiled his solo debut 93, which yielded the fan-favorite "4 Walls" and racked up 19.9 million Spotify streams. On the heels of 2017's From Now On, he released music at a prolific pace, gaining traction with "Dilemma (Remake)" [17 million Spotify streams], "Girls Need Love (V-Mix)" [15.5 million Spotify streams], and more. Along the way, he also cemented himself as a sought-after songwriter. He co-wrote "Freaky Friday" for Lil Dicky and Chris Brown, later contributing to Brown's double-platinum Heartbreak On A Full Moon and Indigo albums. He's also written for Usher & Ella Mai and collaborated with K-Pop sensations EXO, Lay (EXO), NCT 127, and Shinee.
# # #